So as most of you will already know I'm pretty obsessed with Lord of the Rings and given half the chance I would quite happily live in Mirkwood for the rest of my life! :P

So to celebrate that fact and also the superb picspam community that is
picspammy I decided to do a picspam. Enjoy! Oh and this is the extended edition of Lord of the Rings: Return of the King because really if you're going to watch these films the extended editions are the only way to go!

The picspam is pretty epic (just like the film!) with just about 250 images under that cut so if your computer likes to crash on you I'd recommend skipping this sparkly bunch of goodness!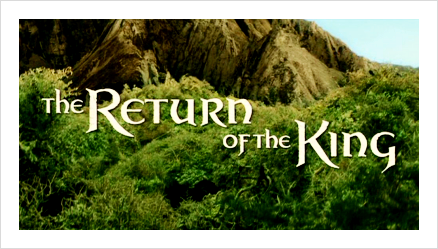 (

How Do You Go On When In Your Heart You Begin To Understand...There Is No Going Back?Collapse

)



If you made it to this point then congratumalations and have a huge delicious cookie on me! Fancy squeeing over LOTR? Feel free to comment and I shall be more than happy to squee to the most epic proportions with you!

Let's all feel the LOTR love, it's been a while since we've basked in the glory of these films!
Current Mood:

accomplished